.
Sex 'doc' shot by patient

Impotency not cured as promised

New Delhi
http://awomansheart.blogspot.com/2005/09/learn-to-be-free-to-be-joyous-by.html
.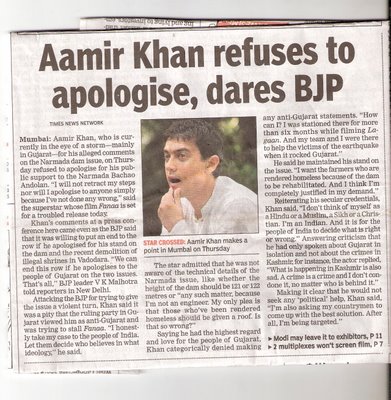 .high resolution, click on the pics to read ....
the anti american slogans were translated by a retired US Army sergeant, those guys didnt no it ...
In the shoes of the fisherman??
The church is by far the richest institution on the face of the earth. The American church alone owns over a trillion dollars of stocks, bonds, and real estate.

Do you know where much of this property owned by the church is located? In the cities! Due to their non-profit status, city governments lose their tax base on non-profits. In some American Cities, the church owns the majority of the land. It seems Christians are very poor stewards of the things God has entrusted to them. But the church has pushed the blame onto God or the "world system." It seems rather strange that American cities are in such bad shape in light of the fact that churches own so much of their properties. Not only do churches own much of the non-profit land, they own much of the profit-making land as well, and enjoy tax advantages on this land as well.

One day, the Creator will expose the lies that have been perpetuated by a greedy church with greedy members. When the rich whore is revealed, many will be shocked. Sodom will sit in judgment against the church. It will probably be more interesting to follow than the O.J. Simpson trial.



http://www.tentmaker.org/Dew/Dew7/D7-IsOurFatherMasterBuilder.html
FANAA revolves around a love that can not only change the life but also can destroy it.
It is always easy to choose between right or wrong, but to choose the better between two goods or the lesser of two evils is always difficult. FANNA deals with such a dilemma of a young girl.
The love between Zooni Ali Beg (Kajol), a beautiful blind Kashmiri girl and a local tour guide Rehan Qadri (Aamir Khan) is not a simple one. They love each other and care for each other. But there is a hidden dimension of Rehan's character which could spoil their love and Zooni's life as well.
Rehan, the local tour guide has a keen interest for poetry, which he uses to woo his women. He is a happy-go-lucky guy who believes in enjoying life to the fullest, and not getting tied down to any place or anybody. But his life changes when he meets Zooni.
Zooni is full of spirit. She does't want to allow her disability to stop her quest to discover life for herself. She leaves home on her own for the first time and wants to make the most of it.

Download Screen Size Poster

During the trip she meets Rehan, who seems to understand her better than anyone else. He looks into her soul and that touches Zooni deeply. She feels that she will cherish every moment that she has spent with him.
Rehan feels that Zooni makes him feel things he has never felt before. She touches the true Rehan, and that is the problem. He knows Zooni cannot bear the whole truth about himself. He pretty well knows that if she lives with him her life will be destroyed. This is something he doesn't want it to happen.
However, Zooni does discover the shocking things about Rehan. She realizes that the relationship with him could change her life forever. But her heart feels for him. Now she has to make a choice- the hardest of her life.



http://www.funnyfly.com/womenquotes.shtml
Aamir Khan, the social activist
u r a funny man
by delaying the Narmada Dam
u deny drinking water to the Gujarathis
while u endorse COKE
who are tapping the underground water to make Coke for the cool crowd
the anti-reservation stir is beeger than i imagined
http://yfemumbai.blogspot.com/

in how many different ways can u say FUCK U ?
Starbender says it best go here http://passinggasnow.blogspot.com/


GOD BLESS AMERICA
GOD SAVE INDIA
go here http://bluenyle.blogspot.com/2006/05/in-now.html


You may not realize it, but it's 100% true
.1. There are at least two people in this world that you would die for.2. At least 15 people in this world love you in some way.3. The only reason anyone would ever hate you is because they want to be just like you.4. A smile from you can bring happiness to anyone, even if they don't like you.5. Every night, SOMEONE thinks about you before they go to sleep.6. You mean the world to someone.7. You are special and unique.8. Someone that you don't even know exists loves you.9. When you make the biggest mistake ever, something good comes from it.10. When you think the world has turned its back on you take another look.11. Always remember the compliments you received. Forget about the rude remarks.

http://bridgetjonesamericancuz.blogspot.com/
excerpts from my SEX COUNSELLOR blog
A lot of young, hot women say that men are"annoying". What they REALLY mean is that men are BORINGand that they feel no ATTRACTION for them. As strange as the truth is, ATTRACTION is NOT triggered by being a "nice" guy. Nice will never do it. Of course, as you know, I never suggest that men act in an ABUSIVE way... But if you want to get out of the "annoying"category, you MUST start BEHAVING AND COMMUNICATING DIFFERENTLY. PREDICTABILITY is ANNOYING to women. Being CLINGY is ANNOYING to women. Acting like a WUSSY is ANNOYING to women
Cynthia sent dis ....
1. I love you not because of who you are, but because of who I am when I am with you..2. No man or woman is worth your tears, and the one who is, won't make you cry.3. Just because someone doesn't love you the way you want them to, doesn't mean they don't love you with all they have.4. A true friend is someone who reaches for your hand and touches your heart.5. The worst way to miss someone is to be sitting right beside them knowing you can't have them6. Never frown, even when you are sad, because you never know who is falling in love with your smile.7. To the world you may be one person, but to one person you may be the world.8. Don't waste your time on a man/woman, who isn't willing to waste their time on you.9. Maybe God wants us to meet a few wrong people before meeting the right one, so that when we finally meet the person, we will know how to be grateful.10. Don't cry because it is over, smile because it happened.11. There's always going to be people that hurt you so what you have to do is keep on trusting and just be more careful about who you trust next time around.12. Make yourself a better person and know who you are before you try and know someone else and expect them to know you.13. Don't try so hard, the best things come when you least expect them to..REMEMBER: WHATEVER HAPPENS, HAPPENS FOR A REASON.