all my clippings are from The Times os India, Mumbai edition
CLICK ON THE PIC TO ENLARGE AND READ, high resolution scanner
Humor is my middle, first and last names which can be tiresome and repetitive. Fatally honest, happily divorced mom to one cat. Trying to balance income but not doing very well at it. Very into angels, auras, past lives, all that new age stuff that makes men shudder (in an unpleasant way tho not for that reason--am definitely a man's lady). Love to photograph, cook and sing, hate to dance, like to stay in and vegetate. P.S. cat runs my life, is very spoiled and I kinda like that. Will never get a ticket for impeding traffic.
http://smokeystheboss.blogspot.com/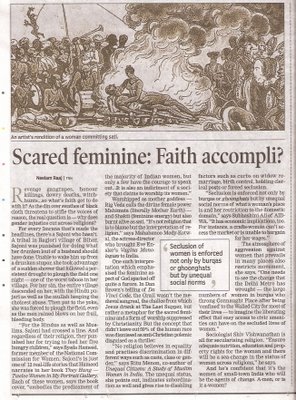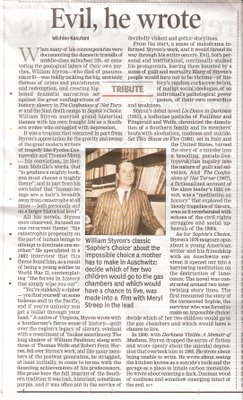 ..Jane: i see alot of older man on a websites from india looking for american women
indian women are prettier
saby: and they worship penis: LINGAM
jane: i have no idea what that means
saby: bharatiya nari is an indian lady to the core: she will commit SATI when i die: she will burn with me on my funeral pyre : out of love not compulsion : she will not eat till i eat: she will not sleep till i get home : and a lotta crazy stuff like dis
saby: but indian men are bastards they take all dis for granted they fuck arond with white skin women...they are fascinated by white skin
saby: bastards!